Summary: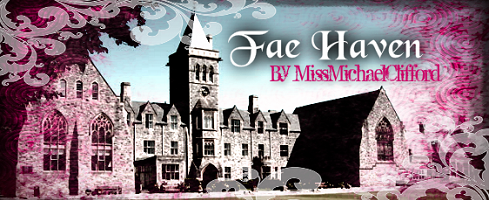 Caroline Grace Haven was a normal high school student.
She was your average sleep until noon, eat all the food in the kitchen, spend hours on the internet kind of teenager.
There was nothing really special about her life.
Until she you know, attacked a student in her shop class and drank his mortal blood.
That kind of changed everything.
---
Fae Haven is an academy of learning and training for the creatures of myth.
Caroline now finds herself here with the monsters under her bed, and the things that go bump in the night.
She has a lot to learn about herself, torn between two sides of good and evil.

There's a rope between her and the purity in her heart, and the darkness in her blood.
She can't change where she comes from, but she can control what she chooses to do about it.
Categories:
Drama
,
Fantasy
,
Romance
Characters:
Ashton Irwin
,
Calum Hood
,
Luke Hemmings
,
Michael Clifford
,
OC
Warnings:
Death
,
Graphic Violence
,
Language
,
Physical Abuse
,
Sexual Content
Series:
None
Chapters:
3
Table of Contents
Completed:
No
Word count:
7318
Read Count:
335